Dance Factory 2022 - 2023 Calendar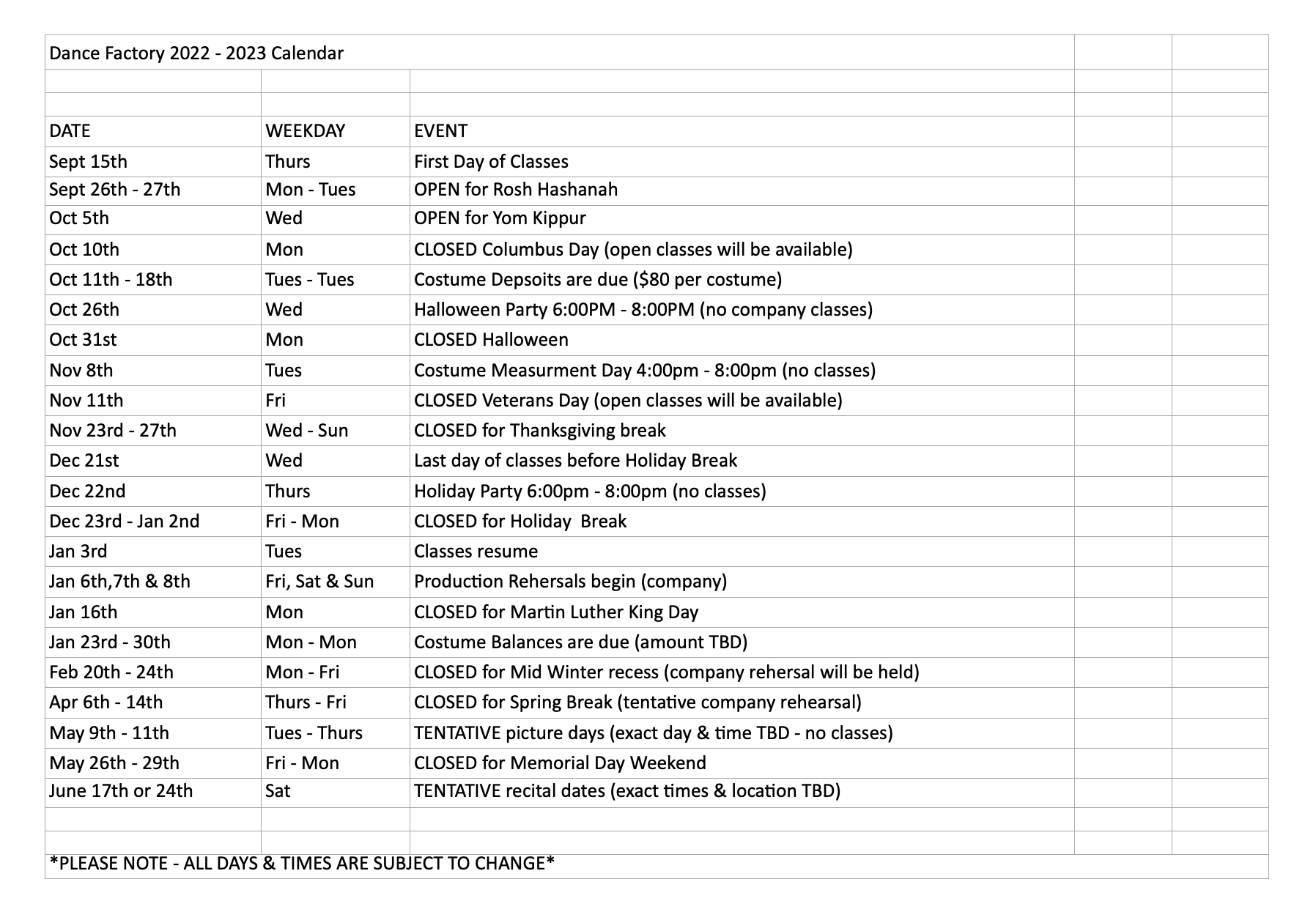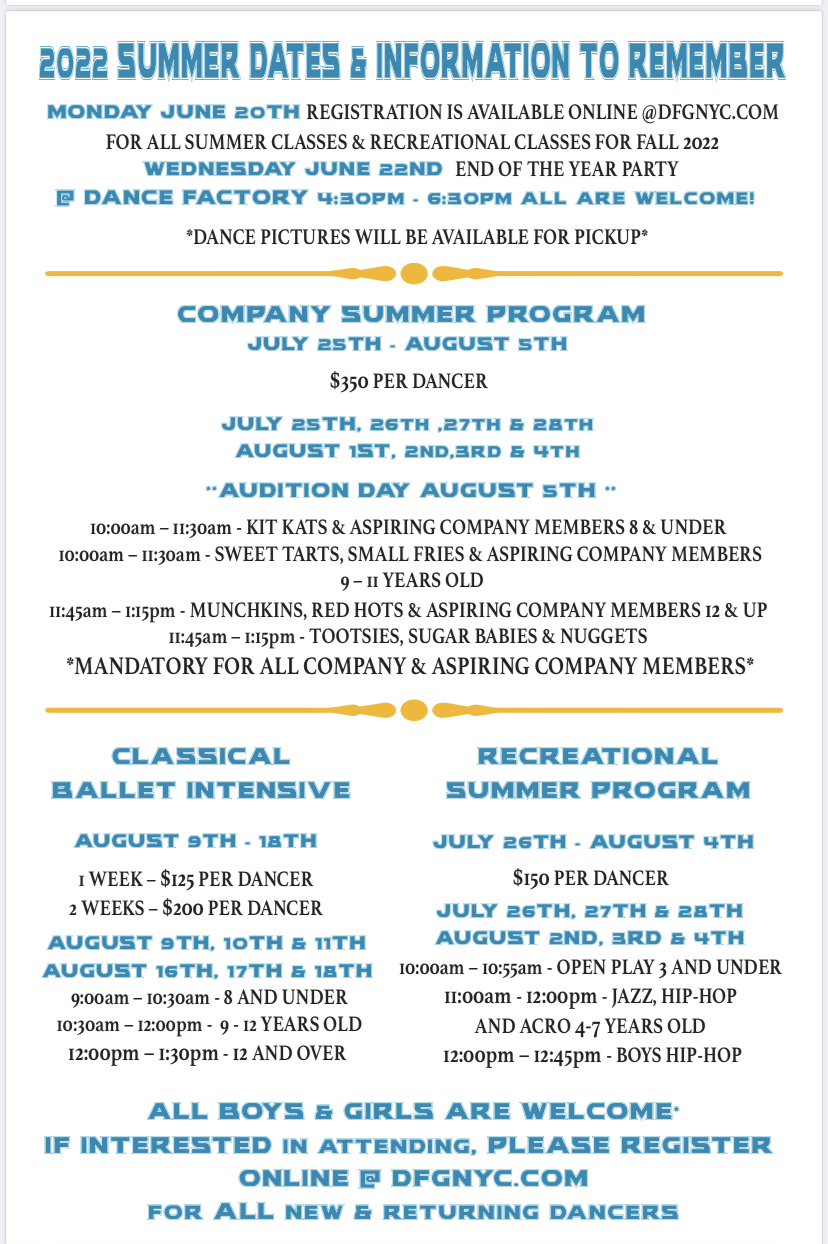 Dance Factory Nationals 2022
Dance Factory 2022 End of the Year Calendar
4/14 – 4/24 Closed for Spring Break.
4/26 – 4/30 Costume distribution week. All parents are welcome to attend their dancers' classes to participate in costume try on. *Picture day forms will be handed out during these days. *Recital ticket forms will be handed out this day as well.
5/3 – 5/5 Picture days. (see picture day schedule for exact day/time)
5/27 – 5/30 Closed for Memorial Day Weekend.
6/4 Last Day to submit recital ticket envelopes.
6/14 & 6/15 20th Annual Recital @ Angelina's Ristorante. (See recital schedule for exact details)
6/21 End of the Year Party @ Dance Factory 4:30 pm – 6:30 pm.  ALL ARE WELCOME =)
Dance Factory 20TH Annual Recital
Dates: June 14th & June 15th
Venue: Angelina's Ristorante 399 Ellis Street, Staten Island, NY 10307
Time: 5:00 pm
Ticket Price: $40 per ticket
*PLEASE NOTE WE WOULD APPRECIATE IF ALL DANCERS PURCHASE AT LEAST 4 TICKETS EACH. HOWEVER, YOU MAY PURCHASE AS MANY AS YOU LIKE*
June 14th
Tuesday 3:30 Miss Michelle
Small Fries
Sweet Tarts
Munchkins
Red Hots
Tootsies
Sugar Babies
Nuggets
Cupcakes
Company Small Groups
Productions & Lines
June 15th
Tuesday 3:45 Miss Lindsay
Wednesday 5:15 Miss Lindsay
Thursday 3:45 Miss Lindsay
Friday 11:15 Miss Lindsay
Saturday 10:00 Miss Lindsay
Sunday 10:30 Miss Amanda
Kit Kats
Sweet Tarts
Munchkins
Productions & Lines
*Important Information*
Please make sure you have all your dancers' costume pieces labeled & organized.
Please make sure you have your dancer arrive no later than 4:30 dressed & ready to perform!
On arrival, please understand we cannot have parents in the backstage area.
The backstage area is for backstage help only.